Chinese Lesson : Getting Around and Transportation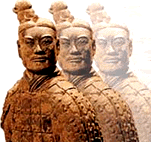 If you are not asking for directions, you might be seeking a means of transportation. As a result we have taken that into consideration to develop this lesson for you on transportation and getting around.
Listen and learn. The phrases will be read twice in Chinese with English coming once. Look at the pinyin writings to maximize understanding.