Chinese Lesson : Shopping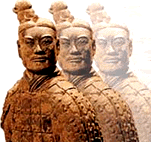 China offers lots of cheap and good quality products. It is hard not to become a shopaholic in China. In this lesson, you will learn useful expressions used when shopping in Chinese. You will even learn to bargain and get a better deal.
Listen and learn. The phrases will be read twice in Chinese with English coming once. Look at the pinyin writings to maximize understanding.