CHINESE VIDEO SLIDE LESSONS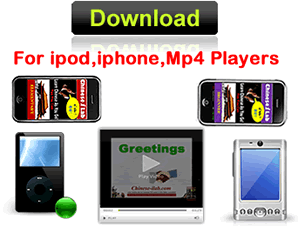 Download our highly instructive Beginner and Elementary Video Slide Lessons for use on your ipods, iphones, PDAs and Mp4 devices. For ipod/iphone users, simply use itunes like you always do to sync them to your ipod/iphones. There are 20 communicative video lessons and 25 vocabulary video slides..
Look at the video below to see how this views the lesson on TONES on her ipod touch. CONTACT US if you need help.
ORDER THE LESSONS FOR BEGINNER/ELEMENTARY. YOU WILL GET 40 IPOD/IPHONE/MP4 VIDEOS.
BUY NOW FOR ONLY $ 25
Instant download after payment.
CHINESE MP3 + Transcript LESSONS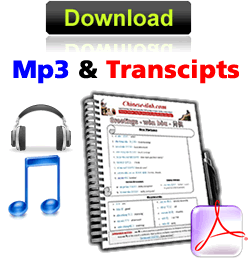 Download the mp3 audio and the audio transcripts. The audio are of the highest quality and very good for listening. Chinese-ilab.com offers you the resources to help you learn Chinese yourself. The audio contains useful phrases and vocabulary, clearly laid out with translations in pinyin Chinese and Chinese characters all geared towards facilitating your learning.
BUY NOW FOR ONLY $ 22