Jobs Chinese Audio Lesson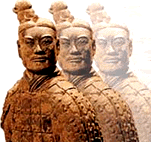 These days a lot of foreigners travel to China to take up jobs in companies. At some point the conversation is bound to be "What do you do for a living?" In this video slide you will learn how to say your job and the things you do for a living.It is also an important aspect of self-introduction.
Learn key phrases and words used when talking about jobs in Chinese. Listen and learn. The phrases will be read twice in Chinese with English coming once. Look at the pinyin writings to maximize understanding.