Weather in Chinese Audio Lesson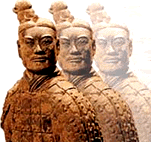 Learn how to talk about the weather in Chinese. Also learn how to ask questions about the weather so as to better know what to wear. You will learn words related to clothes and the weather.
Listen and learn. The phrases will be read twice in Chinese with English coming once. Listen to the mp3 audio podcasts below to learn.